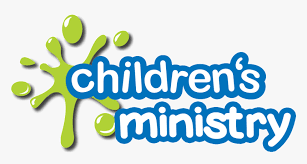 Our Children's Ministry is dedicated to teaching kids the Word of God. Our mission is to create a foundation for
life-long service to the Lord by teaching salvation in Christ and modeling
he will not depart from it.
Children's Church is PreK-5th grade (classes are broken into PK-1st and 2nd-5th). Wide variety of volunteers help teach the children through Bible study, hands on activities, games and videos. We also have Vacation Bible School and ongoing missions and outreach that our children are involved in. For more information, contact Tanya Barnes.
C

hildren's Church: Ages 4 – 5 and Ages 6 – 9
(The children come into the main worship service then leave as the choir is coming down.)
Nursery: Birth to Age 2 and Ages 3 – 4
Our Children's Ministry will be supporting the Ronald McDonald House Charities of Central Georgia's "Pull Tab Program" by collecting the pull tabs from aluminum cans. The money earned from recycling these tabs is used to "provide care and support for families of critically injured or medically fragile children being treated at area medical facilities." They do this by providing a home away from home for families. Please save all your pull tabs from aluminum cans and bring them in to us. We will donate them to the local RMH collection center. As always, thank you for supporting our Children's Ministry.
If you have any questions, see Tanya Barnes.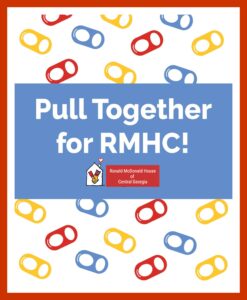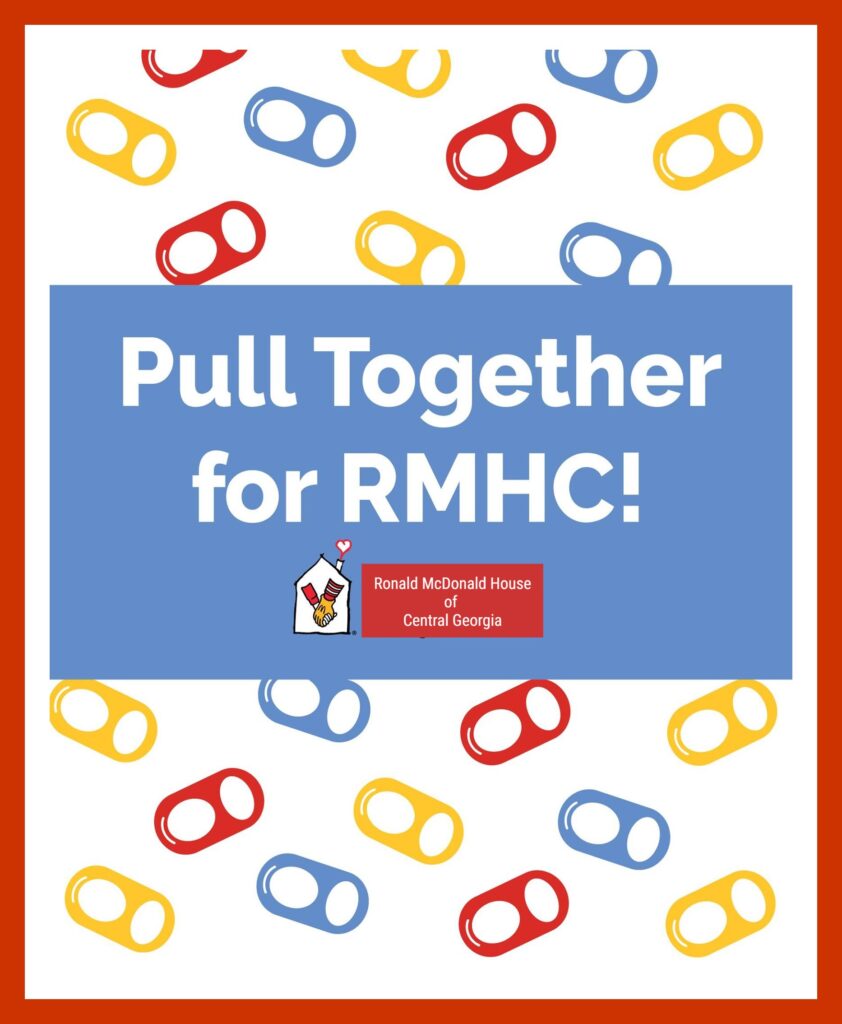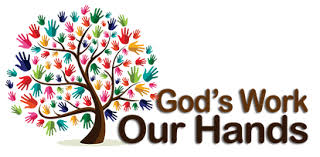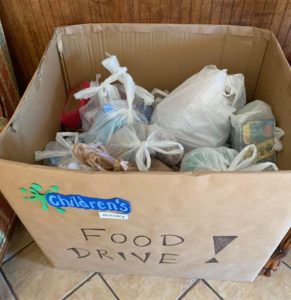 Our kids showed their support to those in need by a local food drive.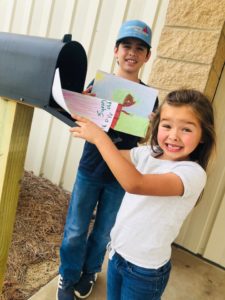 We wanted to show our healthcare workers how grateful we are for their service to our community. All kids made personalized cards or pictures of encouragement that was displayed throughout break rooms at Meadows Regional Medical Center.